CUSTOM MADE 3 WHEEL CONVERSION AXLES FOR SINGLE SPEEDS BIKES "IN STOCK"


+
=
NEW
AS OF MARCH 1ST 2011 TANDEM DUAL AXLE TIRES - THIS IS A SPECIAL ORDER BIKE
THE IDEAL SET UP FOR ROUGH TERRAIN WHEN MAX STABILITY IS NEEDED
CALL FOR PRICING IN INFORMATION bRUCE 763-438-0356

Before After
At last there is a children's special needs bicycle that is affordable.Most 3 wheel bicycles for kids with special needs cost well over $1900.00.
Our bicycle to tricycle conversion kit will cost you under $319.00.
Using any single speed bicycle of your choice you can add the conversion axle in less than 10 minutes.
200 lb wt capacity for the kids model and 300 lb wt capacity for the adult version.

This adaptive bicycle conversion kit is ideal kids with special needs,children with balance problems,or have just not learned to ride a bike,this is the most heavy duty conversion bicycle axle available on the market.
We have 2 different width axles. 24" OD and 30" OD for extra stability.
Kit comes with all the tools,axle,tires,rims,and chain.
The standard 3 wheel bike conversion kit comes with 20" Wheels that will work on a bicycle with a 20" frame and a 24" Frame.
Over 500 bicycle - tricycle axles are now in use. Ships in 2-3 days.
Do you have questions? Call Bruce at Ph.763-438-0356 FREE SHIPPING THROUGH MARCH 15TH(CALL IN ORDERS)
HEAVY DUTY
CONVERSION A
XLE KIT-TURN YOUR
BIKE
TO A
TRIKE
E IN 10 MINUTES

Most special bikes cost from $1800-$300 This bike will cost you around $319.00

You can build a Conversion Bike for $319.00! 10% OFF THROUGH 5/1 when you call in your order Higley Metals - Minneapolis,Mn Ph 763-438-0356




ADULT SPECIAL NEEDS AND ADULT LARGE RUGGED ALL TERRAIN TRICYCLES

ADULT ALL TERRAIN TRICYCLE



Meet The Adult Mud Queen




Model 11 Dirt Queen Flat Seat Sale Price $309.00
Model 12 Dirt Queen With Seat Back Rest $378.00
THIS BIG TRIKE WILL ADJUST FOR BIG KIDS AND ADULTS FROM 4'11" - 6' 5" TALL
This Adult tricycle is virtually indestructible. Hand welded and constructed of heavy dirt 14 and 16 gauge steel. 30" Wide from outside tires. Comes equipped with all terrain pneumatic tires mounted on heavy duty steel rims with 5/8 inch steel ball-bearings. Easily rides on grass, rocks, and un-even sidewalks. The adjustable seat and tilting handlebars allow this large adaptive adult tricycle for years of thrills and healthful fun and exercise. Over 30,000 sold. Built to last and for future generations. BUILT IN THE USA

MODEL A TRAINING WHEELS

WIDE - SAFE - STRONG TRAINING WHEELS
BUILT TO LAST-LIFETIME WARRANTY
USED IN OVER 60 SCHOOLS FOR TRAINING KIDS WITH DISABILITIES

*FITS ALL 18" 20" 24" BICYCLES
*SINGLE WHEELS OR DUALLY TIRES
*200 WT CAPACITY
$89.99 PLUS $16.00 S/H CALL TO ORDER 763-438-0356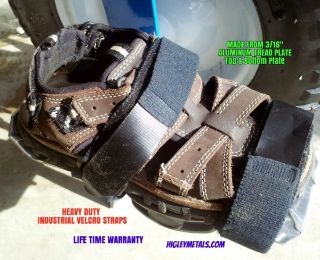 BICYCLE PLATFORM PEDAL
Our new bicycle platform pedals will secure feet to a special designed aluminum platform. We have 2 sizes of platforms. 3. 5" wide and 6" wide. We form a heel plate on the back of the foot piece. 3/16" thick backup plate will hold the plate in place. We use all stainless steel hardware. Life time warranty. Made In Minnesota USA.
$69.00 call l to order
Call To Order
(763)-438-0356
We can ship our adaptive special needs bicycles and tricycles to any of the following states.
Alabama California Florida Illinois Kentucky Massachusetts Missouri New Hampshire North Carolina Oregon South Dakota Vermont WisconsinAlaska Colorado Georgia Indiana Louisiana Michigan New Jersey North Dakota Pennsylvania Tennessee Virginia Wyoming Arizona Connecticut Hawaii Iowa Main Minnesota Nebraska New Mexico Ohio Rhode Island Texas Washington Arkansas Delaware Idaho Kansas Maryland Mississippi

pi Nevada New York Oklahoma South Carolina Utah West Virgina
Higley Metals - Special Needs Bicycles supports the following organizations,special educationutism,downs syndrome,disabilities,
grants & funds programs.
9/16/11